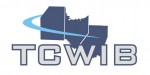 The other day, I came across a curious solicitation from a quasi-public organization in Western Pennsylvania. It's a small thing, really, but it demonstrates how America's militarized economy plays out on the local level. Allow me to translate from the original bureaucratese (pdf):
The Tri-County Workforce Investment Board, Inc. (WIB), serving Butler, Armstrong and Indiana Counties, and local employers are aware of the role manufacturing plays in the economy of the local area, the region, and the nation.…
The investment board is a government-funded non-profit organization whose leadership is dominated by representatives of industry, along with a handful of union members and bureaucrats (pdf).
As such, the WIB has partnered with the Tri-County Manufacturing Consortium to develop regional and local plans to assist businesses in remaining competitive in an ever-changing global economy.
The consortium? It's a de-facto corporate lobbying organization whose members include a good number of Defense Department contractors. This passage means that the investment board has asked a bunch of managers how to spend money originally intended to benefit "the workforce."
The members in the partnership share the common focus of fostering more effective collaboration, training, and cost savings for the industry by developing a network to share information and resources.
The key phrase here is "cost savings for the industry."
Through the consortium's planning process, the group identified several areas of training to enhance the skill set of incumbent workers. For the intent of this quote, the area of training is that of the Incumbent Worker Training Grant, which will provide funding for companies and incumbent workers to improve and elevate manufacturing. This is one area identified for this grant year to assist companies to most effectively learn ITAR (International Traffic in Arms Regulations) for Manufacturers.
Don't be confused by the repeated use of the word "manufacturers." The only employees of a manufacturing company who'd need to learn the intricacies of arms trade regulations are the white-collar sort—lawyers, engineers, salespeople and managers. "Incumbent workers" refers to people who are already currently employed.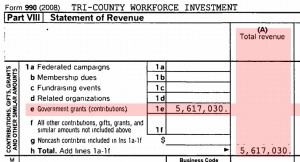 To summarize, a group of companies interested in profiting from weapons exports has figured out how to cut their overhead using government grant money. Recovery!
You might be wondering, 'What of the rest of Pennsylvania's workers and small business owners? Do they get a deal this good?'
Certainly. There's a special government program for them, too.