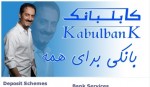 AFGHANISTAN
"With Mahmoud at the bank," the former official went on, "it was seen as an extension of the Karzai family."
••• According to its website, Kabul Bank still offers "deposit schemes." They're not kidding.
To get America out of the war, Petraeus has turned to the network of warlords, drug runners and thieves known as the Afghan government, which the general himself has denounced as a "criminal syndicate."
••• Another must-read by Michael Hastings.
Prosecutor Ian Dixey said the serviceman – who all worked as 'air movers' loading and unloading military aircraft – exploited their position of trust to smuggle cigarettes into the UK from Afghanistan and Oman.
The conspiracy was discovered when Customs officers searched a plane after it landed at RAF Lyneham and found 90,000 L&M cigarettes from Kabul stashed in a cardboard box.
••• One of the British airmen in this smuggling ring kept "a spreadsheet explaining the scam on his laptop."
Muhammad Alnabi, it showed, had paid the Taliban 1,600 afghanis, or about $37. Sergeant Akbar had paid 700 afghanis, and Abdulla Kaka had remitted 6,500, funds for a so-called shadow government to carry on its fight.
••• Taxes in Taliban territory.
According to an April 2010 report by the International Security Assistance Force (ISAF), the NATO-led security mission in Afghanistan, two federal contractors, Stallion Construction and Engineering and DynCorp International, violated security procedures at Kandahar Airfield by escorting undocumented foreign laborers onto the base.
••• Even in a country where the average worker's income is $426 a year, contractors find it cheaper to hire illegal immigrants.
EGYPT
The American-made tear gas used to disperse pro-democracy protesters in Egypt earlier this week was sold to the country after government review, a State Department spokeswoman told us.
••• Honestly, we thought they were only going to use it on those Muslim Brother guys…
France has suspended sales of arms and tear gas to Egypt.
••• Obama can't do this because ____.
Germany suspends arms exports to Egypt
••• " _________.
The widespread conflict in Egypt and the Middle East threatens to hold up deals on billions of dollars in arms sales that companies like Boeing and Lockheed Martin have been counting on to help offset defense cuts at home and in Europe.
••• Public opinion is so inconvenient sometimes.
"Egypt's youth. Beware rumors and listen to the voice of reason. Egypt is above all so preserve it."
••• This message brought to you by Vodafone.
"The key problem with Wisner being sent to Cairo at the behest of Hillary," he says, "is the conflict-of-interest aspect… More than this, the idea that the US is now subcontracting or 'privatising' crisis management is another problem. Do the US lack diplomats?
••• The special US envoy to Egypt is thoroughly conflicted.
It remains unclear what role, if any, Mr. Ghonim played in organizing the Jan. 25 protest movement itself, the largest Egypt has seen in more than 30 years. However, he played a prominent role in online activism in the months ahead of the historic protests.
••• A Google exec, now missing, helped pave the way for Egypt's protests.
[Egyptian generals] will also furnish a referendum on the decades-long U.S. policy of providing generous support to the Egyptian military precisely so it would play a moderating role within the country and serve as an insurance policy for American interests there. The United States has sent tens of billions of dollars to Egypt over the past 30 years, and the Pentagon brings more than 500 Egyptian officers to the United States every year for training at military war colleges. The Obama administration is about to find out whether those investments have paid off.
••• Mubarak isn't America's only ally in Egypt.
RUSSIA
Russia has ordered a search for a missing military satellite that apparently was put into the wrong orbit shortly after launch today.
••• Oopski.
Russia has been warning Tajikistan that the U.S. wants to overthrow President Emomali Rakhmon for the sake of eliminating Russian influence in the country and creating "a string of anti-Russia military bases from Baghram to Manas."
WASHINGTON
The US military paid 285 billion dollars over three years to hundreds of military contractors that defrauded the Pentagon over the same stretch of time, a US senator charged Wednesday.
••• What? They said sorry, didn't they?
In March 2009 in Quantico, Virginia, five Marines were injured during a training exercise. Some had to be medevaced after a 40mm grenade exploded in the air just 15-20 meters from the muzzle of the grenade launcher. It was the second time that day a grenade exploded prematurely.
The investigation blamed a defective fuze.… Out of the six lots of grenades used that day, DSE Inc. was the primary contractor of half of them.
••• The consequences of war profiteering.
In an about-face, the Army has suspended all of its ongoing insourcing activities, potentially savings thousands of private sector positions.
••• Secretary Gates' plan to cut back on contracting isn't working.
UAV designers and engineers for years have wondered if and when the Defense Department will be ready to embrace new concepts for deploying UAVs, such as in more autonomous roles, or as "swarms" of aircraft that "think" independently. … UAVs would communicate and share relevant information and, in response to changing threats, would redirect themselves.
••• Sentient swarms of heavily armed flying robots—sounds like a great idea!
ALL OVER
The Indian government is trying to give all 1.2 billion Indians something like an American Social Security number, but more secure. Because each "universal identity number" (UID) will be tied to biometric markers, it will prove beyond reasonable doubt that anyone who has one is who he says he is.…
This mighty task has been awarded to private contractors in an unusual way. There are three vendors: Accenture and L-1 Identity Solutions of America, plus Morpho of France.
••• Western corporations are building the Indian surveillance state.
Cuba officials have said that Gross, a subcontractor for Bethesda-based Development Alternatives, was clearly violating their laws when he tried to provide Jewish groups online access via satellite connections.
••• Trouble in worker's paradise.
U.S. military agencies in September 2010 signed contracts for construction at Tolemaida, Larandia and Malaga bases in Colombia worth nearly US$5 million…
••• Drug war update I.
A former federal agent was sentenced today to 120 months in prison for conspiring to steal 50 kilograms of cocaine from a purported drug dealer, with the intent to distribute the drugs…
••• Drug war update II (pdf).
British Muslims are travelling to Somalia for "jihadi tourism" to train for terrorist attacks in Britain, the secret documents reveal.
The international shipping industry is truly disturbed at reports that pirates have been torturing seafarers physically and mentally, often in the most barbaric ways, including hanging them over the ship's side by ropes around their ankles with their heads under water and even subjecting them to the horrendous practice of keelhauling.
••• Now you know what keelhauling is.
Much as a major argument for the privatization of companies is that private enterprises tend to generate greater profits, so, too, in the world of terrorist groups can privatization mean an enhanced cash flow.