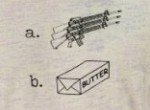 In the US, the latest federal budget debate has gotten a little more interesting, with a controversial proposal to cut Defense Department spending. What usually ends up protecting the Pentagon budget—and preserving the profits of military contractors—is the simplistic argument that smaller budgets mean fewer jobs.
The downsides of excessive military spending rarely get discussed. But they are real.
This tidbit comes from the October 6 issue of Jane's Defence Weekly, in an article about French military budget cuts:
Defence Ministry sources said that the failure to find a foreign buyer for the Rafale [fighter jet] has prompted the government to help the aircraft's constructor, Dassault Aviation, by procuring a total of six more Rafales than it would normally have bought by 2014 at an added cost of EUR800 million.
This was the last paragraph in the article. It should've been the first. French taxpayers will cough up $1 billion just because some foreign air force marshal preferred another company's PowerPoint presentation.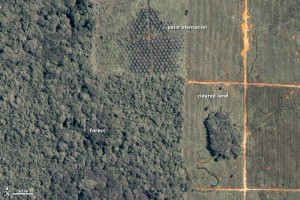 The same edition of Jane's reported that the government of Malaysia will seek to pay for high-tech foreign weapons with domestically produced military gear. This is considered an advance from Malaysia's current "offset" trade policy, which exchanges hundreds of millions of dollars worth of "palm oil, cocoa, rubber products and electrical items" for Scorpène submarines.
And so the French shipbuilder, DCNS, profits from the flattening of rainforests in Southeast Asia.
Along the same vein, this comes via Setty's notebook. Those trapped Chilean miners, heroes to all the world, could have* been laboring, indirectly and most likely unwittingly, to line the pockets of yanqui arms dealers:
Thanks to a law passed under Pres. Augusto Pinochet and left unchanged for decades, 10% of the profits from Codelco, the world's biggest copper producer, are reserved for the Armed Forces of Chile (known as the FACh, for its soon-to-be-outdated Spanish initials)…
With copper prices at a record, you can just see the foam dripping from the jowls of 150 arms dealers and other exhibitors as they make their way to Exponaval 2010, a show of naval technology in Valparaiso, Chile Nov. 30 to Dec. 3.

Setty links to the list of exhibitors, which I'll reproduce at the bottom of this post for posterity's sake. Evidently this is the first year Israeli companies will make it.
Assuming that the show succeeds in its goals of facilitating $600 million in arms deals, we can all rest easier knowing that the coasts of South America will be safer from
um
well, you know. Safer.
Exponaval 2010 attendees list:
BRUNSWICK COMM & GOVT PRODUCTS
JET-ALTA PERFORMANCE EN PINTURAS
UK MOD MILITARY EQUIPMENT SALES
FEDERACION INDUST NAVAL ARGENTINA
FRITZ WERNER INDUSTRIE-AUSRüSTUNG
CONFERENCIA GEOGRÁFICA REGIONAL
MARLOG MARINE LOGISTIK NO. N-70B
NIPPON KAIJI KYOKAI (CLASSNK))
OFFICE OF NAVAL RESEARCH GLOBAL
RHEINMETALL WAFFE MUNITION GMBH
ROBINSON MARINE ELECTRONICS S.A.
SAGITA CONSULTORA RIESGO QUÍMICO
VIRTUAL MARINE TECHNOLOGY (VMT))