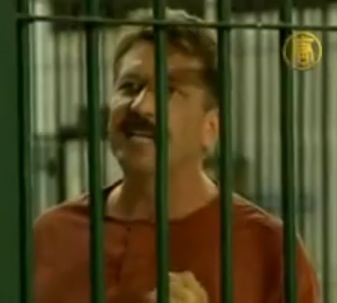 Thailand extradited Viktor Bout to the U.S. to face terrorism charges, ending two years of legal wrangling over the accused Russian arms dealer dubbed the "merchant of death."
••• Bloomberg
Two motorcades — one apparently a decoy — made the trip to the airport and shortly afterward an airport official confirmed that he had left on a small chartered aircraft.
••• New York Times
Bout, who speaks six languages and has used at least seven separate identities, faces a maximum sentence of life in prison if convicted in the United States on charges including conspiracy to kill US nationals and providing material support or resources to a foreign terrorist organisation.
••• AFP
Moscow has been demanding his release, saying that Mr Bout is an innocent businessman and criticising Thai moves to extradite him as politically motivated… Analysts say Moscow is perhaps worried he might turn state witness on trial in the US, and reveal more than Russia would be comfortable with.
••• BBC
The full backstory from Der Spiegel.