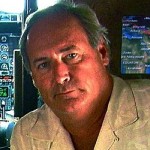 Harry Sargeant III must be a pretty smart guy. After all, he's not in jail.
And isn't that what happens to most people when they get caught blatantly ripping off the government?
It isn't what happened to Sargeant. Ergo, the man is a genius.
Today, the politically connected businessman lives in reclusive luxury in Boca Raton, Florida, thanks in part to the tens of millions of dollars he allegedly personally received from an ill-gotten US military supply contract.
Earlier this month, freelance reporter Penn Bullock and Washington Post writer Kimberly Kindy wrote the latest chapter in Sargeant's story. It is a story of egregious misconduct and impunity by a member of the political-military-business elite—a story that may help future historians seeking to understand the advanced rot in the democratic foundations of 21st Century America.
The story opens in 2004, when Sargeant's company, IOTC, won a huge wartime fuel-supply contract for US forces in Iraq. Since then, the government has overpaid Sargeant's company by $200 million, according to a new Pentagon audit report.
The audit is classified, but its findings were revealed by Bullock and Kindy in the Post; its conclusions confirmed the findings of an earlier Congressional investigation.
Partners first, enemies later
Back in 2008, an IOTC competitor based in the UAE, Surpeme Fuels, filed a lawsuit that outlines the basic elements of Sargeant's scheme.
The lawsuit alleged that Sargeant's partner in the oil shipping business bribed officials in Jordan to obtain an exclusive license to transport fuel through the country. By obtaining preferential treatment from powerful people in Jordan, Sargeant effectively forced the Pentagon to hire his company, IOTC, to deliver fuel to Iraq.
And because Jordan had granted IOTC an exclusive license, the Pentagon had little choice but to pay Sargeant's inflated prices.
Like many grand moneymaking schemes, this one would blow up in Sargeant's face. It wasn't just that reporters and Congressional investigators had gotten wind of IOTC's price-gouging. The guy who had actually paid off the Jordanian officials turned around and sued Sargeant.
The disgruntled money-man—who happens to be the brother-in-law of Jordan's King Abdullah—claimed that after he went through all the trouble of paying off the Jordanians to secure that exclusive transport license, Sargeant and IOTC's other one-third partner tried to cut him out of the profits.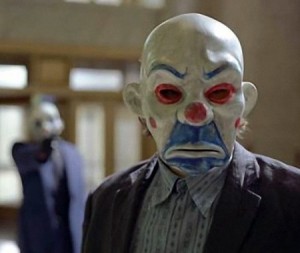 Remember that scene in The Dark Knight where The Joker's gang is robbing a bank and, one after another, the gang members keep shooting their comrades in the back so they don't have to share the loot? That's basically what Sargeant was accused of doing.
Doubts about documents
The 2008 Congressional investigation, led by US Rep. Henry Waxman (D-CA), accused Sargeant of "the worst kind of war profiteering."
Last year, in a separate Congressional investigation into yet another corrupt fuel supply contract—the one for US forces in Afghanistan, which W.I.B. has covered previously—Sargeant's company once again fell under suspicion. The Congressional report suggested that IOTC supplied Defense Logistics Agency officials with a document of dubious authenticity in hopes of winning the Afghanistan fuel supply contract.
This little detail, amounting to a fresh allegation against IOTC, has gone previously unreported. That is in keeping with the lackadaisical mainstream press treatment of the IOTC scandal, and war profiteering in general.
Although his case never generated the kind of massive headlines and widespread public outrage reserved for the likes of Charlie Sheen the steady pileup of negative publicity led Sargeant to withdraw from public life.
Following the Waxman investigation, Sargeant was forced to resign as finance chairman of the Florida Republican Party. Then the feds indicted an employee of Sargeant's for steering illegal campaign contributions to Gov. Charlie Crist.
Sargeant's attorney, Ron Uscher, has tried to cast his client as a victim:
"A guy like Harry Sargeant has a lot of targets on his chest," Uscher said. "He's a rich guy, an oil guy, and he is bidding on war contracts."
Yet Sargeant evidently still has some influential friends. Last year, Florida State University named him an honored alumnus of its business school. For innovations in the field of highway robbery?
New contracts, despite bribery allegations
Even since Sargeant's name became mud, his West Palm beach aviation company has won new contracts with the Defense Department.
The oil contract remains Sargeant's sweetest military deal, but his company Palm Beach Aviation has won five Defense Department contracts since 2009-that's after the profiteering scandal-worth at least $120,000.
Three of those contacts originated with the US Special Operations Command. The descriptions of work are vague. One is "flight time," another is "air support." But the third contract specifies "4th POG Airborne Operations."
That's a reference to the 4th Psychological Operations Group out of Fort Bragg, NC. It's a pretty secretive outfit that's involved with everything from interrogations to propaganda broadcasts and leaflets. The 4th POG was in the news recently for posting "interns" in civilian US newsrooms. The contract summaries do not make clear unclear exactly what the psyops group needs with Sargeant's aircraft.
Like the veiled allegation against IOTC in Congressional report on Manas Transit Center fuel contracts, the recent contracts awarded to Sargeant's other company have also gone unreported, until now.
The new contracts highlight the strangest thing about Sargeant's story. Although evidence continues to pile up in civil courtrooms that Sargeant's company bribed its way into a billion-dollar logistics contract and proceeded to soak American taxpayers for $200 million, the US military has kept shoveling money his way.
Why?
Findings of Rep. Waxman's 2008 investigation:
[gview file="/images/2011/03/iotc-waxman-letter.pdf" width="100%" height="350px"]
Lawsuit against IOTC by former business partner:
[gview file="/images/2011/03/iotc-supreme-fuels.pdf" width="100%" height="350px"]
Relevant section of "Mystery At Manas" report:
Following the amendment to the contract, the Joint Stock Company sent a third letter to DLA- Energy thanking the agency for the solicitation amendment and reiterating that it must pre- approve all offerors to the agency's tender. The Joint Stock Company's letter attached a single memorandum of authorization for operations at Manas – for Mina Corporation (Red Star). Two of the other three offerors, AvCard and AeroControl, were not able to obtain authorization letters from the Joint Stock Company. International Oil Trading Company (IOTC) did provide a commitment letter, but an official at DLA-Energy questioned the authenticity of the letter "because it looks substantially different than the Mina (Red Star) letter…. We believe that Red Star's letter is authentic."