A helpful new public service announcement via Public Intelligence:
Homeland Security has an important new mission: "loss prevention."
[visitor]
HELP RESEARCH MILITARY CONTRACTORS. ACCESS MORE OF THIS SITE. BANISH THESE BANNERS.
[/visitor]
From the National Retail Federation:
In October, during the NRF's Loss Prevention Senior Executive Summit, Andrea Schultz from DHS to shared the program and encouraged retailers to get involved.
Schultz has quite a title: Deputy Commercial Facilities Sector Branch Chief in the Office of Infrastructure Protection.
Her presentation to the NRF (pdf) suggests Walmart is actually less worried about shoplifters than it is about "active shooters"—gone-postal gunmen bent on shooting up the place.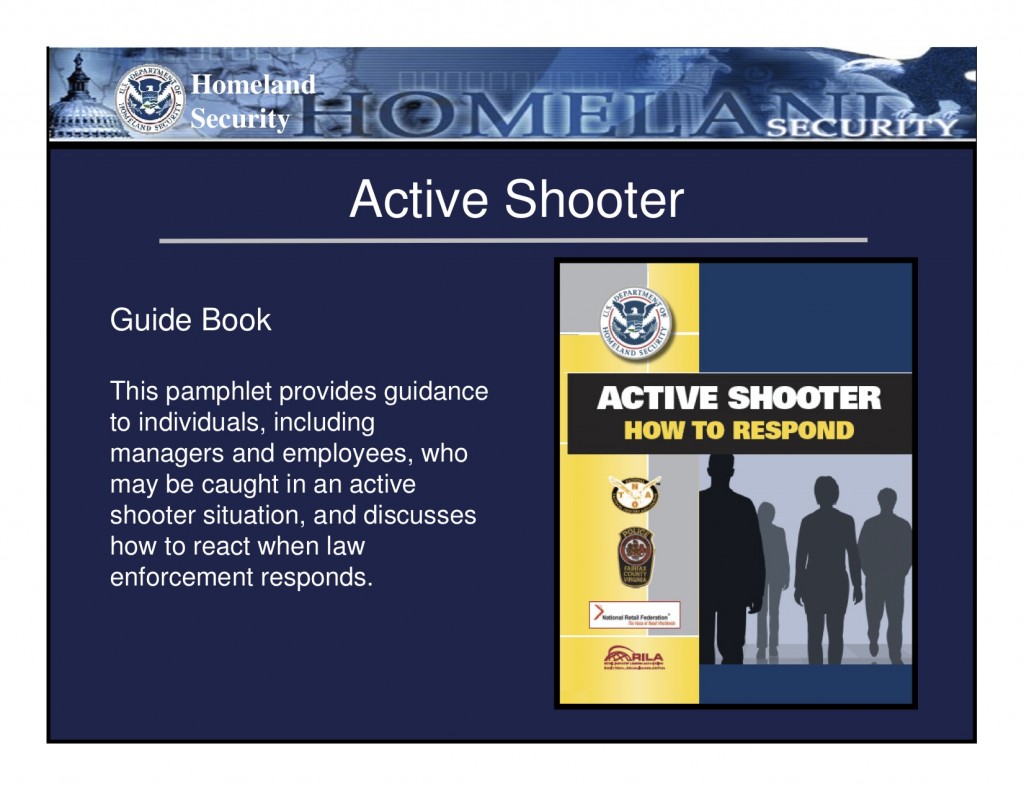 Of course, any serious effort to limit those kind of massacres would include reducing the amount of firearms in circulation—which runs directly counter to Walmart's interests as the largest US gun dealer, and threatens the ambitions of any American politician who proposes it.