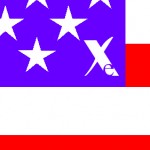 Spencer Ackerman at Danger Room digs up more on yet another Blackwater/Xe front company, which he discovered the other day.
By his count, International Development Solutions the 34th such shell corporation. By my counts, it's the 47th.
Update: Looks like Ackerman got the wrong house.
Blackwater Security Consulting LLC Xe Services LLC Total Intelligence Solutions LLC Technical Defense, Inc. Terrorism Research Center, Inc. Apex Management Solutions LLC Aviation Worldwide Services LLC Air Quest, Inc. Backup Training LLC EP Aviation LLC Presidential Airways Inc. Blackwater Proshop LLC EP Management Services LLC Guardian Flight Systems LLC BWT Services LLC GSD Manufacturing LLC STI Aviation Inc. E & J Holdings LLC Samarus CO LTD Greystone LTD E & J Leasing LLC XPG LLC Greystone SRL Paravant LLC Pelagian Maritime LLC Salamis Aviation LLC Al-Zulama Company Raven Development Group LLC U.S.Training Center, Inc. Blackwater West LLC ARES Holdings, Inc. Prince Group LLC
Alliance Canine Solutions LLC Blackwater (UK) Ltd Damocles Solutions LLC EP Investments LLC Greystone North America LLC Prince Household LLC Prince Manufacturing Corporation Prince Manufacturing de Mexico Prince Manufacturing Corporation Indiana Prince Manufacturing Corporation North Carolina Prince Manufacturing Corporation Oxford Townview Properties LLC Townview Properties Management Inc Security Management Solutions Inc
International Development Solutions—?