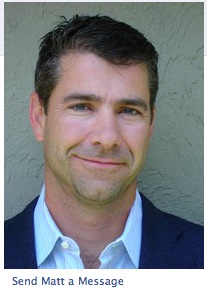 Once again, the US military is paying a contractor to "encourage democracy" in Iraq by disseminating propaganda.
Yesterday's Pentagon contract announcements include mention of a $5.7 million award to Fulcra Worldwide of Arlington, Virginia. Fulcra is the corporate successor to the Lincoln Group, the PR firm exposed in 2005 as the source of planted (and slanted) news articles in the Iraqi press.
Back then, when the prospects for democracy in Iraq were still taken seriously by Americans who had supported the invasion, news of the US military's covert propaganda efforts generated some discomfort, per this concise quote from the Los Angeles Times:
"Here we are trying to create the principles of democracy in Iraq. Every speech we give in that country is about democracy. And we're breaking all the first principles of democracy when we're doing it," said a senior Pentagon official who opposes the practice of planting stories in the Iraqi media.
With the extended contract sealed, Fulcra née the Lincoln Group née Iraqex appears to be in the midst of yet another rebranding. Its website now redirects to a company called Strategic Social.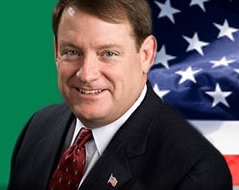 Strategic Social's co-founder and CEO, former Army Ranger and Harvard Business School grad Matt Bigge, is pictured above. Other executive bios and photographs are listed here.
Chief operating officer Pat Herrity is also an elected district supervisor in Fairfax County, Virginia; he ran for US Congress this year, and lost in the Republican primary. Herrity is pictured right.
The Strategic Social website also features an "ethics" page.
Fulcra's newly announced contract continues its work providing "rapid reaction support" for the US Army's psychological operations campaigns. Specifically,
This service provides television and newsprint messages that help to encourage democracy in Iraq and bolster the feeling of national pride among the Iraqi people during the critical time.
Because there's nothing like a "messaging" campaign led by a bunch of foreigners to boost one's feeling of national pride at "the critical time."
Honestly, it's as though the Army thinks deeply felt political affiliations can be sold as easily as Coca-Cola…or Pepsi…