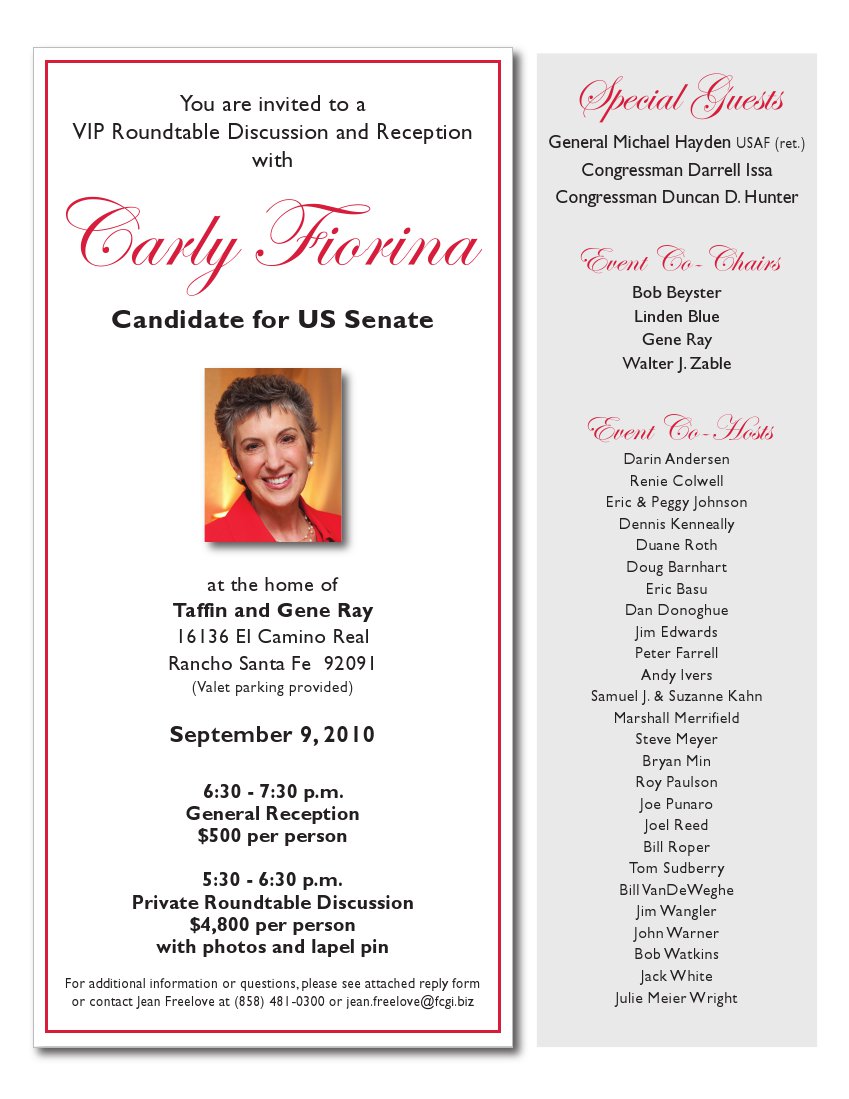 Carly Fiorina, the former Hewlett-Packard CEO running against US Sen. Barbara Boxer, D-California, is in San Diego County (Rancho Santa Fe) this evening for a fundraiser, which includes a $500-a-head reception (valet parking provided) and a $4,800-per-participant roundtable discussion (including a photo with Fiorina and a lapel pin.)
The invitation (pdf), published on the Fairbanks Republican Women Federated website (based in Rancho Santa Fe, not Alaska), includes a long list of fundraiser co-chairs and co-hosts. Do the due Googligance and you discover that most are executives in the defense industry, either as direct contractors or intermediaries working in contract negotiation or financing.
In fact, if you replace the sponsors with corporate logos (we couldn't fit them all in), the event seems less like a fundraiser and more like a defense industry conference. See: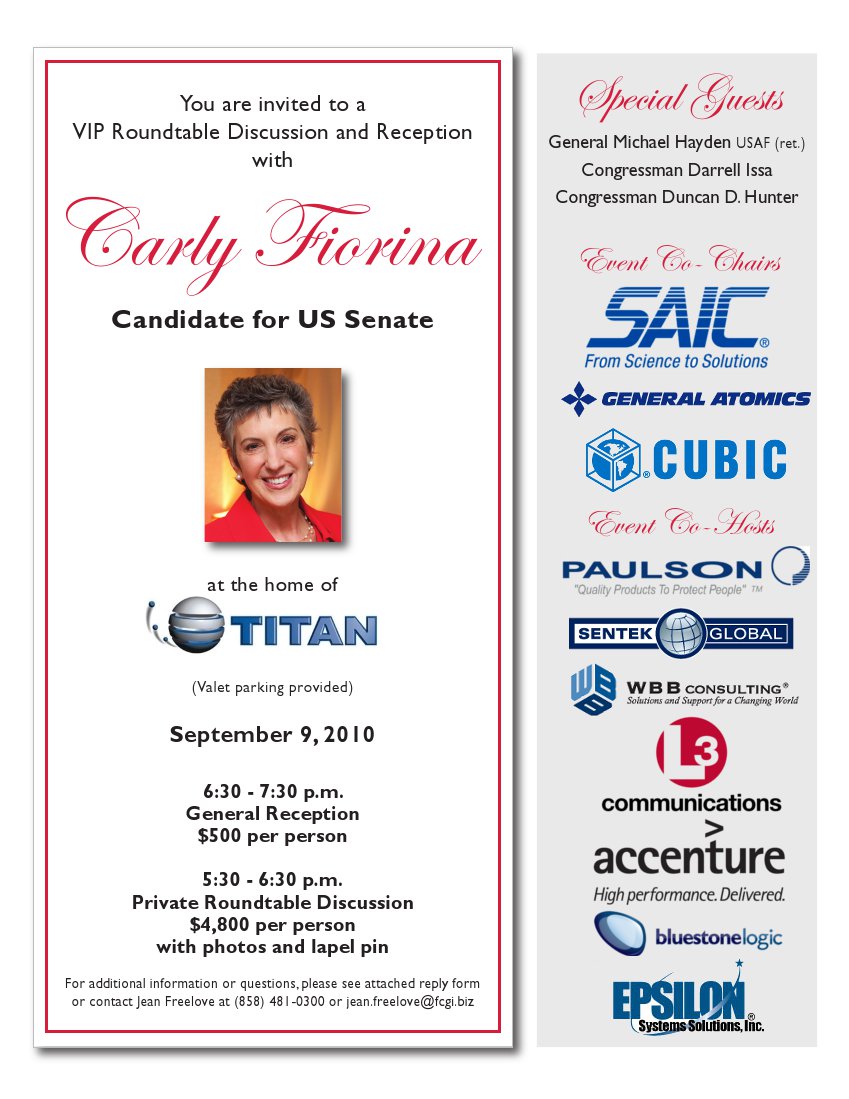 Also on the guest list are two San Diego County Congressmen: US Rep. Duncan D. Hunter (R-Alpine, son of Rep. Duncan Lee Hunter, former chairman of House Armed Services Committee, after whom the 2009 National Defense Authorization Act was named) and US Rep. Darrell Issa (R-Vista, ranking Republican on the House Oversight Committee and the richest member of the House of Representatives).
The party is at the home of Gene Ray, founder of Titan Corp., a military contractor that was linked to the prisoner abuse at the Abu Ghraib facility in Iraq. The company† also paid $28.5 million in fines after it was accused of bribing the president of Benin. It was acquired by L-3 Communications in 2005.
Other defense and security industry sponsors include:
Of course, paying into Fiorina's campaign fund doesn't buy a donor any special influence if she's elect. It's not like San Diego has a history of shady defense deals.
†Note: We would estimate the total contract amounts for each of these companies, but the Sunlight Foundation just declared USASpending.gov completely unreliable. — By Dave Maass. Cross-posted at San Diego City Beat