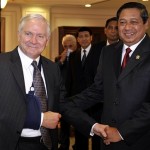 If only Fox News would go after Obama for this kind of thing, instead of making up bullshit about his Communist Jihad:
The US government has decided, after a long hiatus, to arm the "abusive" Indonesian military. The financial beneficiaries include a large Belgian weapons manufacturer with extensive US operations.
The story begins with a US Army contract award announcement last night:
FN Manufacturing, LLC, Columbia, S.C., was awarded on Aug. 25 a $8,853,835 firm-fixed-price contract for M16A4 rifles; 11,951 for the U.S. Marine Corps and 110 foreign military sales to Indonesia.
Who is FN Manufacturing, LLC?
South Carolina state records point to a Delaware corporation of the same name.*
Delaware, too, is just another legal pit stop for the ultimate owners of FN Manufacturing: the Belgian corporation FN Herstal, a division of Herstal Group.
(The European ownership of the famous American firearms brands Winchester and Browning may be little-known among the general public, but is a sore subject for US gun fanatics. To wit: "My feeling is anyone who buys an imported firearm should be shot with it!")
This man, Philippe Tenneson, was until recently Herstal's chairman, CEO and "Decision-maker."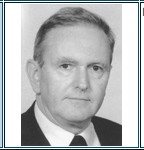 Last year, Tenneson reportedly retired, and FN Herstal got a new president: Jean-Sébastien Belle. This is him:
Herstal group has a single shareholder: the Walloon Region, an independent government under the Belgian constitution. Prior to his corporate appointment, Belle was its economic minister.
Curious how a government-owned company in a majority-socialist region picks one of the least-union-friendly places in the US to base its manufacturing plant.
Those 110 Herstal-made assault rifles US taxpayers are buying for Indonesia might not seem like much to fuss over, but hundreds of firearms may kill thousands of people. Considering the Indonesian military's alleged connections to organized crime and its continued use of torture, this deal is at least worthy of note.
As President Obama himself put it, all that torture and massacring "was a problem for the Indonesian people."
---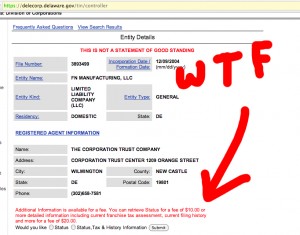 An aside: Unlike most states, Delaware's Secretary of State charges $20 to obtain basic info on registered corporations there, which is why that state is the preferred HQ of many of the shadiest corporate entities in America.
Such baseless fees—which serve only to limit access to public information—are another reason why it's important to support investigative journalism.