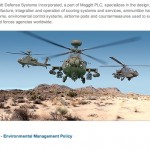 Let me see if I understand: This US military contract for 12 Blackhawk chaingun magazines will be "sole source," meaning it's not really open for bidding. And yet, in order "to permit full and open competition," the government won't own the design specs for a critical piece of its most iconic attack helicopter.
Confused? Just remember, what's good for Meggitt Defense Systems is good for America.
[caption id="attachment_62" align="alignright" width="129" caption="Meggitt PLC Chairman Sir Colin Terry"]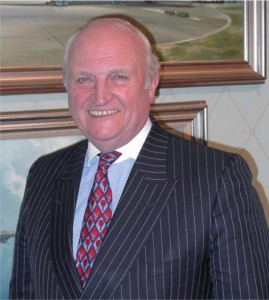 [/caption]
A fellow named Dave Johnson is the US defense unit president for Meggitt. The parent company directors back in the UK are:
Sir Colin Terry (chairman) Terence Twigger (CEO) Philip Green Stephen Young Sir Alan Cox Peter Hill David Williams David Robins
Meggitt PLC's corporate profits came to $80 million in the first half of 2010; according to its latest financial report, 43 percent of its revenues derived from "military markets."
The report makes clear to investors that continued violence in Afghanistan and Iraq mean greater dividends:
In the military market, the US DoD, our largest customer, continued to spend significant sums both on new equipment and upgrading and replacing equipment which has seen heavy use in the current conflicts. However, the delays in approval of OCO [read: overseas contingency operation, previously the "war on terror"] funding…[resulted] in a reduction in revenues year on year in the first half, with a return to growth expected in the second half.
In other words, don't hold off buying that Maserati—the politicians will stop grandstanding after the election in November, and the war will go back to normal.
Lest that strike you as cynical, consider Meggitt's efforts in the realm of corporate social responsibility. It's all right there on the corporate website: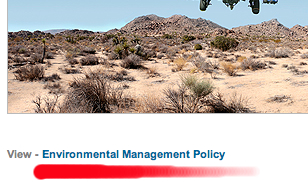 Environmental management policy?
As in, a policy regarding the management of whatever's not yet shot full of holes?

What a relief that a company which manufactures parts for a gun that can shoot 650 rounds a second has committed to "maximize recycling."