This profile of LOCKHEED MARTIN CORPORATION is based on multiple public records. It may contain errors, and certainly contains omissions. You can help fill in the gaps.


EDIT LOGO
---
Website: http://www.lockheedmartin.com/ EDIT
Basics
Annual revenue: $78,000,000,000 SOURCE EDIT
Annual profit: $3,024,000,000 SOURCE EDIT
No. of employees: 140,000 SOURCE EDIT
Parent company: LOCKHEED MARTIN CORPORATION EDIT
Related company names: LOCKHEED MARTIN INTEGRATED SYSTEMS INC, LOCKHEED MARTIN, LOCKHEED MARTIN INTEGRATED SYSTEMS INC EDIT
Top military customer: US Department of Defense EDIT
Aggregate value of contracts from top customer in years 2001-2010: $236,555,734,225
Number of contracts represented in that total: 126,520
Locations
SOURCE EDIT LOCATIONS
People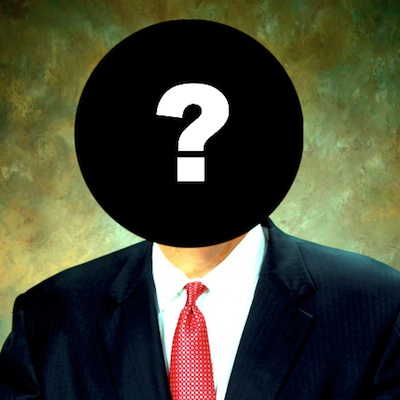 **
Top owner (individual)**: SOURCE EDIT EDIT MUGSHOT
Top owner (institutional): EDIT
Other owners: EDIT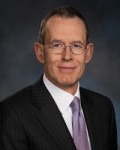 Chief executive: Robert J. Stevens EDIT EDIT MUGSHOT
Chief executive annual compensation: $22,996,763 SOURCE EDIT
Other executives: EDIT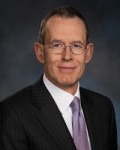 Board chair: Robert J. Stevens EDIT EDIT MUGSHOT
Other board members: Gwendolyn S. King,E. C. "Pete" Aldridge, Jr.,James M. Loy,Nolan D. Archibald,Douglas H. McCorkindale,David B. Burritt,Joseph W. Ralston,James O. Ellis, Jr.,Anne Stevens, Thomas J. Falk SOURCE EDIT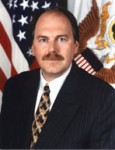 Top lobbyist: Gregory R. Dahlberg EDIT EDIT MUGSHOT
Other lobbyists: Podesta Group,Venable LLP,Van Scoyoc Assoc SOURCE EDIT
Annual lobbying expenses (average or most recent year): $9,899,770 EDIT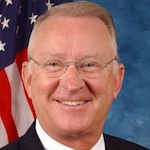 Top political donee: Howard P "Buck" McKeon (R-CA) EDIT EDIT MUGSHOT
Lifetime total given to top donee: $50,750
Other political donees: Charles E. Schumer (D-NY),Ike Skelton (D-MO),Daniel K. Inouye (D-HI),Kay Granger (R-TX),John McCain (R-AZ),Blanche Lincoln (D-AR),Kendrick B. Meek (D-FL),Patrick J. Murphy (D-PA),Richard C. Shelby (R-AL) SOURCE EDIT
Annual political campaign giving (average or most recent year): $2,252,177 EDIT
Associated people: SOURCE EDIT
Activities
[C]onsider Lockheed Martin's sheer size for a moment. After all, the company receives one of every 14 dollars doled out by the Pentagon. In fact, its government contracts, thought about another way, amount to a "Lockheed Martin tax" of $260 per taxpaying household in the United States, and no weapons contractor has more power or money to wield to defend its turf. Lockheed Martin is now involved in nearly every interaction you have with the government—a full accounting of its "shadow government" would fill volumes. After all, it's the number-one contractor not only for the Pentagon, but also for the Department of Energy. It ranks number two for the Department of State, number three for the National Aeronautics and Space Administration, and number four for the Departments of Justice and Housing and Urban Development.
Original record type: US Air Force, 2010
Last updated on Feb. 25, 2011 with contributions from Corey Pein.