General Dynamics Makes 'Things Stop Happening'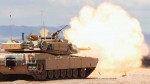 The first Abrams tanks have arrived in Afghanistan and will soon deploy to Helmland province. The US military hopes the tanks protect soldiers and Marines against roadside bombs, and secure victory through "intimidation and firepower."
Critics have noted that approach didn't work for the Soviets. (Witness the historic "tank graveyard" outside Kabul.)
Whether or not the new approach succeeds, the Abrams deployments are good news for the manufacturers of the tanks, which have also been purchased by Australia, Egypt, Iraq, Kuwait and Saudi Arabia. Honeywell makes the tank engines. Allison Transmission makes the transmission. But the main contractor behind the M1A1 and M1A2 Abrams tanks is General Dynamics, one of the biggest companies in the war business.
Anonymous testimonials on General Dynamics' website, ostensibly written by grateful US troops, attribute almsot mystical powers to the Abrams tank:
DWiz: When the tanks show up, everything goes quiet. You donÕt see anyone messing with us. É

DesertStormVet21: ThatÕs right DWiz. You find out very quickly that a chaotic situation turns to quiet when a platoon of Abrams rolls in. People take notice and things stop happening.


EDIT LOGO
---
Website: http://www.generaldynamics.com/ EDIT
Basics
Annual revenue: $31,981,000,000 SOURCE EDIT
Annual profit: $2,394,000,000 EDIT
No. of employees: 91,700 EDIT
Parent company: GENERAL DYNAMICS CORPORATION EDIT
Related company names: GENERAL DYNAMICS LAND SYSTEMS CANADA CORPORATION, GENERAL DYNAMICS LAND SYSTEMS CANADA CORPORATION EDIT
Top military customer: US Department of Defense EDIT
Aggregate value of contracts from top customer in years 2000-2010: $132,804,798,120
Number of contracts represented in that total: 157,575
Locations
SOURCE EDIT LOCATIONS
People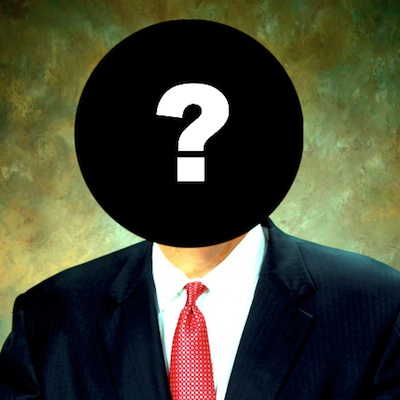 **
Top owner (individual)**: SOURCE EDIT EDIT MUGSHOT
Top owner (institutional): Longview Management Group LLC SOURCE EDIT
Other owners: Capital Research Global Investors,Capital World Investors,Vanguard Group,Inc,State Street Corporation SOURCE EDIT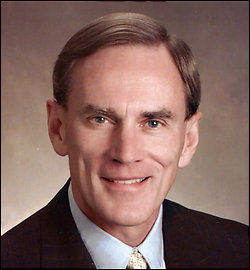 Chief executive: Jay L. Johnson EDIT EDIT MUGSHOT
Chief executive annual compensation: EDIT
Other executives: EDIT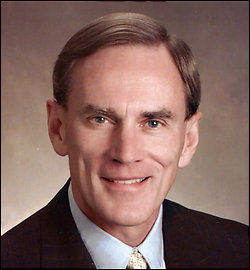 Board chair: Jay L. Johnson SOURCE EDIT EDIT MUGSHOT
Other board members: Nicholas D. Chabraja,James S. Crown,William P. Fricks,George A. Joulwan,Paul G. Kaminski,John M. Keane,Lester L. Lyles,William A. Osborn,Robert Walmsley SOURCE EDIT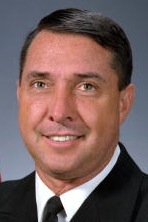 Top lobbyist: Kendell Pease EDIT EDIT MUGSHOT
Other lobbyists: Edward Getterman,Timothy M. Haake,Daniele Baierlein,Caleb Baker,Paul Brathwaite,Wally Burnett,Richard L. Collins,John B. Conaway,Herbert Lee Dixson,Martin Dupont SOURCE EDIT
Annual lobbying expenses (average or most recent year): $15,180,692 EDIT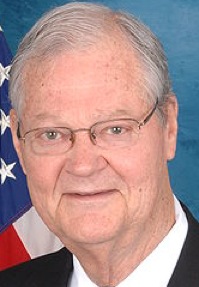 Top political donee: Ike Skelton (D-MO) EDIT EDIT MUGSHOT
Lifetime total given to top donee: $40,400
Other political donees: Joe Courtney (D-CT),Jim Langevin (D-RI),Chris Dodd (D-CT),Duncan D. Hunter (R-CA),John P. Murtha (D-PA),Pete Visclosky (D-IN),Dianne Feinstein (D-CA),John McCain (R-AZ),Kendrick B. Meek (D-FL) SOURCE EDIT
Annual political campaign giving (average or most recent year): $1,147,538 EDIT
Associated people: EDIT
Activities
General Dynamics Corp has agreed to settle charges that it overbilled the U.S. government for Navy plane and submarine parts by paying $4 million to the government, the U.S. Department of Justice said on Monday. ÉÊAccording to federal prosecutors, the General Dynamics unit defectively manufactured or failed to test parts used in various Navy aircraft, including the C-141 transport plane, and failed to properly manufacture or test components made for Los Angeles and Trident classes of submarines.
Original record type: US Navy, 2008
Last updated on Feb. 25, 2011 with contributions from Corey Pein.