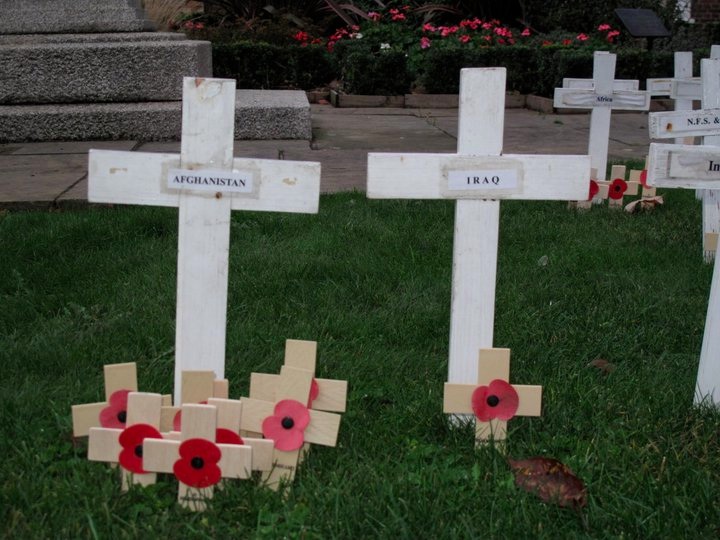 Earlier this week I posted a small excerpt from "War Is A Racket," a 1935 pamphlet by Smedley Butler, one of the most decorated men ever to serve in the US Marine Corps. Today—Armistice Day—is a fine occasion to share more about why this warrior eventually disclaimed the enterprise.
Keep this in mind as you read Butler's accounting of World War I profiteering:
In 2001, the revenues of the largest US defense contractor, Lockheed Martin, totaled just under $24 billion a year, and its operating profit came to $888 million. By the end of 2009, Lockheed's annual revenues were $45 billion, not quite double where they were before the invasions and occupations of Iraq and Afghanistan. But now, the company is making nearly six times its pre-war profits—$5.2 billion a year.
Not bad, as Butler said.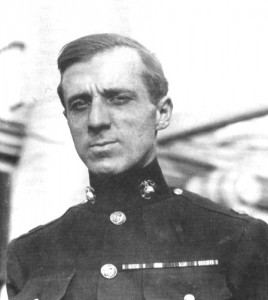 From "War Is A Racket":
The World War, rather our brief participation in it, has cost the United States some $52,000,000,000. Figure it out. That means $400 to every American man, woman, and child. And we haven't paid the debt yet. We are paying it, our children will pay it, and our children's children probably still will be paying the cost of that war.
The normal profits of a business concern in the United States are six, eight, ten, and sometimes twelve percent. But war-time profits – ah! that is another matter – twenty, sixty, one hundred, three hundred, and even eighteen hundred per cent – the sky is the limit. All that traffic will bear. Uncle Sam has the money. Let's get it.
Of course, it isn't put that crudely in war time. It is dressed into speeches about patriotism, love of country, and "we must all put our shoulders to the wheel," but the profits jump and leap and skyrocket – and are safely pocketed. Let's just take a few examples:
Take our friends the du Ponts, the powder people – didn't one of them testify before a Senate committee recently that their powder won the war? Or saved the world for democracy? Or something? How did they do in the war? They were a patriotic corporation. Well, the average earnings of the du Ponts for the period 1910 to 1914 were $6,000,000 a year. It wasn't much, but the du Ponts managed to get along on it. Now let's look at their average yearly profit during the war years, 1914 to 1918. Fifty-eight million dollars a year profit we find! Nearly ten times that of normal times, and the profits of normal times were pretty good. An increase in profits of more than 950 per cent.
Take one of our little steel companies that patriotically shunted aside the making of rails and girders and bridges to manufacture war materials. Well, their 1910-1914 yearly earnings averaged $6,000,000. Then came the war. And, like loyal citizens, Bethlehem Steel promptly turned to munitions making. Did their profits jump – or did they let Uncle Sam in for a bargain? Well, their 1914-1918 average was $49,000,000 a year!
Or, let's take United States Steel. The normal earnings during the five-year period prior to the war were $105,000,000 a year. Not bad. Then along came the war and up went the profits. The average yearly profit for the period 1914-1918 was $240,000,000. Not bad. …
The Administration names a committee – with the War and Navy Departments ably represented under the chairmanship of a Wall Street speculator – to limit profits in war time. To what extent isn't suggested. Hmmm. Possibly the profits of 300 and 600 and 1,600 per cent of those who turned blood into gold in the World War would be limited to some smaller figure.
Apparently, however, the plan does not call for any limitation of losses – that is, the losses of those who fight the war. As far as I have been able to ascertain there is nothing in the scheme to limit a soldier to the loss of but one eye, or one arm, or to limit his wounds to one or two or three. Or to limit the loss of life.
---
Photo of Armistice Day display in Dover, Kent, UK by Patricia Sauthoff.