Yesterday, I mentioned a minor uproar over South Korea's plan to sell a quantity of antique M1 Garand rifles to US gun dealers and collectors.
Turns out the number of rifles in question is not "several thousand," as the article I linked to had it, but nearly one million.
The US State Department last year tried to block this massive arms transfer. Fox News quoted a member of the powerful lobby for the firearms industry, the National Rifle Association, calling that effort a "a de facto gun ban, courtesy of Hillary Clinton's State Department."
Now, a group of 14 Democrats and Republicans in the House of Representatives—nearly all of whom have taken significant campaign money from the NRA—have endorsed a measure to appease the arms traders.
House Resolution 6240, introduced late last month, would ensure that hundreds of thousands of old combat rifles can return to the US for resale by weakening the authority of the executive branch to regulate arms imports.
"The right of law-abiding American citizens to import these historical firearms should not be complicated with unnecessary over-regulation," said [US Rep. and cosponsor Joe] Donnelly. "This common-sense change simply lets the Justice Department do its job and removes the State Department from the process."
[caption id="attachment_515" align="alignright" width="442" caption="Congress'man'?"]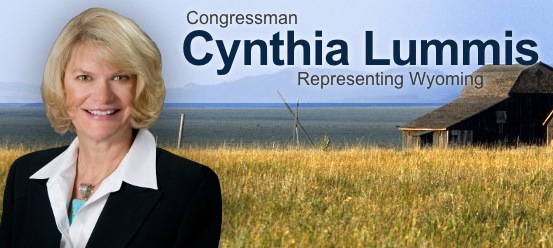 [/caption]
Backers of the resolution conveniently fail to mention that it would also remove the Department of Defense from the process.
In effect, the proposal strips the military of control over firearms it originally commissioned and sold to allied governments. The resulting regulatory loophole can only benefit gun salesmen.
Of course, the whole controversy is not really about the Evil FemiNazi Hillary Clinton trampling over the rights of poor "curio" gun collectors—although that makes for a good Fox News headline, not to mention creating advance demand for the Korean M1s, should they return to US shores.
It's really about increasing gun dealers' profits. What other "relic" firearms will they seek to import in the future?
It's also about the political benefits of allying with the NRA.
A quick search shows that of the resolution's 18 cosponsors to date, only five haven't taken any campaign money from the NRA's political action committee in the past two election cycles. (Keep in mind, that's the result of a cursory search. Those five may have taken money from the gun lobby through less obvious means.)
But the chief sponsor and the rest of the cosponsors have taken nearly $83,000 from the NRA in only a couple of years.
Here's the list of sponsors, and their corresponding gifts from the NRA:
Cynthia Marie Lummis (R-WY): $2,000 (2010); $4,950 (2008) Rob Bishop (R-UT1): $1,000 (2008) Sanford Bishop (D-GA2): $3,650 (2010); $5,000 (2008) Marsha Blackburn (R-TN7): $2,500 (2010); $2,000 (2008) Roy Blunt (R-MO7): $4,950 (2010) (senate); $6,950 (2008) Dan Burton (R-IN5): $4,950 (2010) ; $5,100 (2008) Lincoln Davis (D-TN4): $4,950 (2010); $4,000 (2008) Joe Donnelly (D-IN2): $2,000 (2010); $6,950 (2008) Duncan Hunter (R-CA52): $2,000 (2010); $3,000 (2008) Donald Manzullo (R-IL16): $1,000 (2008) Kenny Marchant (R-TX24): $2,000 (2010); $2,000 (2008) Collin Peterson (D-MN7): $1,500 (2010); $2,500 (2008) Dennis Rehberg (R-MT): $2,000 (2010); $2,000 (2008) Zach Wamp (R-TN3): $4,000 (2008)
No recent NRA PAC money:
Mark Critz (D-PA12) Ronald Kind (D-WI3) Ann Kirkpatrick (D-AZ1) Phil Roe (R-TN1) Addison Wilson (R-SC2)
Source: OpenSecrets